#marketday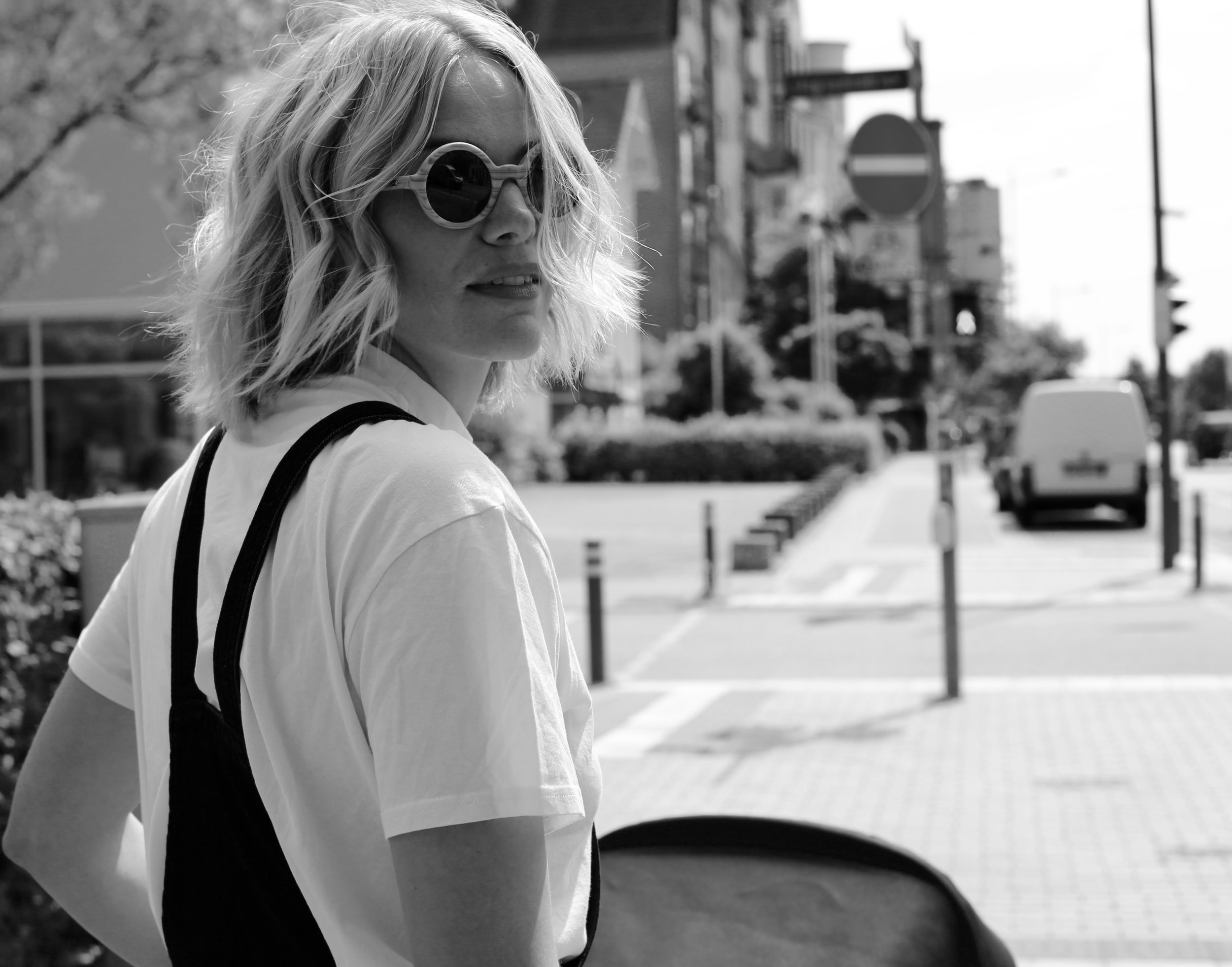 you'll find me down the road, practicing a sort of meditation as I have come to think of it as. Regardless of my mood, coming here always acts as therapy for me. As one of the many merits of living in a less urban corner of Germany, I am fascinated anew each week at how consistent the attendance at our farmers market is come shine or rain (mostly the latter), how qualitative the produce is (almost all organic) and how refreshing it is to witness seasonal produce as it ripens - quite literally - before my eyes. Though I am far removed from my farm girl roots, I find myself nostalgic at the sight of unusual vegetables and herbs like we used to have in our garden in Namibia. I love the idea that I can teach through, and prepare meals for my son similar to what I was raised on - seasonal, salt-of-the-earth and lush, all a stone-throw away from our apartment. Last Thursday I put on my finest interpretation of 'this city mama went to the farmer's market' - dungarees and a sunshine top - packed baby in the bugaboo, and showed my sister around my happy place.
All images: Jana Eleanor Brückner
When it came to selecting our pram, we decided to go for the bugaboo buffalo for its versatility and sturdiness on all terrain. Apart from our son weighing nearly nine kgs at five months (what was that about amazing organic produce / milk supply?), this workhorse doesn't buckle on many an overzealous market roundup. This particular look - baby on my hip, pushing a cart of flowers in front of me - was a big hit with the grannies.
Fennel is the forgotten superfood, especially for mamas. It has long been used for its oestrogenic effects - to stimulate the production of breastmilk, regulate menstrual cycles and to alleviate menopausal symptoms. Furthermore, fennel is an antispasmodic, used in the treatment of colic and indigestion (a big one for new mamas & babies). The potassium content in this vegetable is also noteworthy, as this can assist in the treatment of high blood pressure.
*Steam artichoke until the bottom leaves pull off easily* Aioli: chop two cloves of garlic into a fine paste with a large knife / whisk together two large egg yolks, 1/2 tsp dijon mustard, 1 tsp lemon and a pinch of salt / mix together half a cup olive oil & half a cup vegetable oil / pour into egg mixture in a steady trickle, whisking eggs consistently. Finally add the garlic paste. (If mixture becomes too thick, add a splash of water.) Dip leaves and divulge.